Image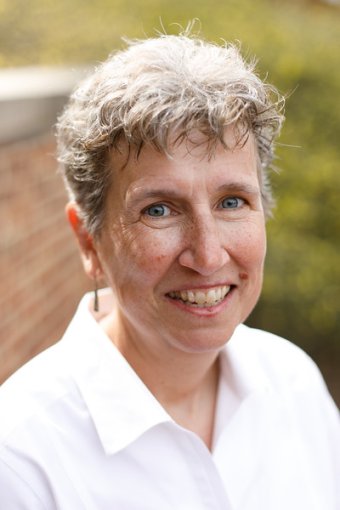 Professor Diane E Whaley's teaching and service to the University of Virginia and to the School of Education and Human Development (SEHD) have been exemplary throughout her 24 years as a member of the SEHD faculty. Based on her dedication and commitment to students and the University, Diane has been recognized as a Professor Emerita.
Since joining School of Education and Human Development Diane has proven to be a talented teacher and regularly taught both undergraduate and graduate classes in addition to serving as the Director of the Lifetime Physical Activity Program where she has overseen all aspects of academic program. The number of students who have benefited from Diane's teaching and mentorship is immense. "The EP-ADS program coordinator recently shared that Diane has been the "backbone" of the M.Ed. program"*. She is known to be incredibly selfless and kind, always willing to support students and program needs. In addition, she is always available to meet with students who are often lined up outside her office – not seeking academic help with their classes, but, instead, waiting to talk with her about life. She has been the "meaningful professor" for so many students who have attended UVA.
Diane has consistently engaged in scholarly service, that is above and beyond, her formal responsibilities. She has regularly presented at regional and national conferences and published her research in peer-reviewed journals. She also served as Editor-in-Chief, Journal of Aging and Physical Activity, from 2012 to 2016. Her commitment to the profession was also recognized when she was elected as a Fellow to the Association of Applied Sport Psychology in 2013.
Diane has led a variety of DEI efforts including getting diversity integrated into the SEHD annual report, proposing the creation of the January Diversity and Teaching workshop, and helping establish the Common Read. Moreover, when Diane and other professionals in the sport psychology field recognized a lack of attention to issues of diversity in their professional organizations they created and have grown a national conference each year -- Social Justice in Sport & Exercise Psychology.
Diane has been a strong advocate for General Faculty, serving on multiple school and University committees as the General Faculty representative. Most recently she has served on the University Provost Promotion and Tenure Committee, University General Faculty Council, University Title IX Hearing Panel, University Diversity Council, and the School of Education and Human Development Promotions and Tenure Committee. In addition, Diane has been instrumental in shaping the diversity, equity, and inclusion efforts in SEHD.
As GFC we are very grateful to know Diane and we are sad to see Diane go, but we are happy Diane will enjoy life in a well-deserved retirement.
* Bethany A. Bell, Associate Professor of Education; Chair of the Department of Leadership, Foundations and Policy